ABOUT DR. KAREN WACHTEL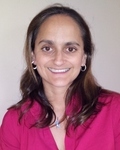 After receiving her B.A. from Brown University, Dr. Wachtel worked as a counselor at the Manville School, a school affiliated with Harvard Medical School, for children with emotional and/or learning difficulties. She subsequently worked on a research study at Brown University's Bradley Hospital, where she studied early child development, temperament, and mother-child interactions.
Dr. Wachtel received her doctorate degree in clinical psychology from the University of Massachusetts. During these years she worked as a therapist at the University's Counseling Center, helping students struggling with mood, anxiety, PTSD, and learning difficulties. She additionally worked with children, adults, and families at a community mental health center.
Throughout graduate school Dr. Wachtel continued to study parent-child interactions and factors that impact children's social-emotional well-being. Her doctoral research involved interviewing mothers of children who were recently diagnosed with an autism spectrum disorder about the experience of having their children diagnosed and the factors that enable or impede more effective coping with this stressful situation.
Dr. Wachtel's internship training was at the Manhattan VA Hospital where she worked with both young and older veterans coping with PTSD and other adjustment issues using cognitive behavioral and psychodynamic therapy. In line with her interest in supporting family members, she also co-led a support group for the caregivers of individuals with Alzheimer's disease.
After obtaining her Ph.D., Dr. Wachtel spent two years as a post-doctoral fellow at the Manhattan Learning Center of the Jewish Board of Family and children's Services (JBFCS). At JBFCS she focused on conducting psychological and neuropsychological evaluations with children, adolescents, and young adults and consulted with parents about how to best help their children.
Dr. Wachtel's continued interest in supporting new and overwhelmed parents led her to seek training in treating anxiety and depression during pregnancy and in the postpartum period. She has earned training certificates from Postpartum Support International and the
Postpartum Stress Center.
In addition to her private practice, Dr. Wachtel also regularly consults with school districts and assists in conducting evaluations for them. She continues to attend professional trainings in areas such as postpartum depression, executive functioning disorders, and integrative therapy.
Dr. Wachtel is, herself, the mother of two children and enjoys working collaboratively with parents in a non-judgmental, supportive manner. She is a member of the American Psychological Association,
Postpartum Support International
,
The Women's Mental Health Consortium
, and the
Nassau County Psychological Association
.
---
Dr. Wachtel is a warm, interactive, engaged therapist who works actively to help clients better understand and address their difficulties in a supportive manner. When working with children, she is gentle and non-threatening, allowing them to feel at ease.